Hotel Éclat Taipei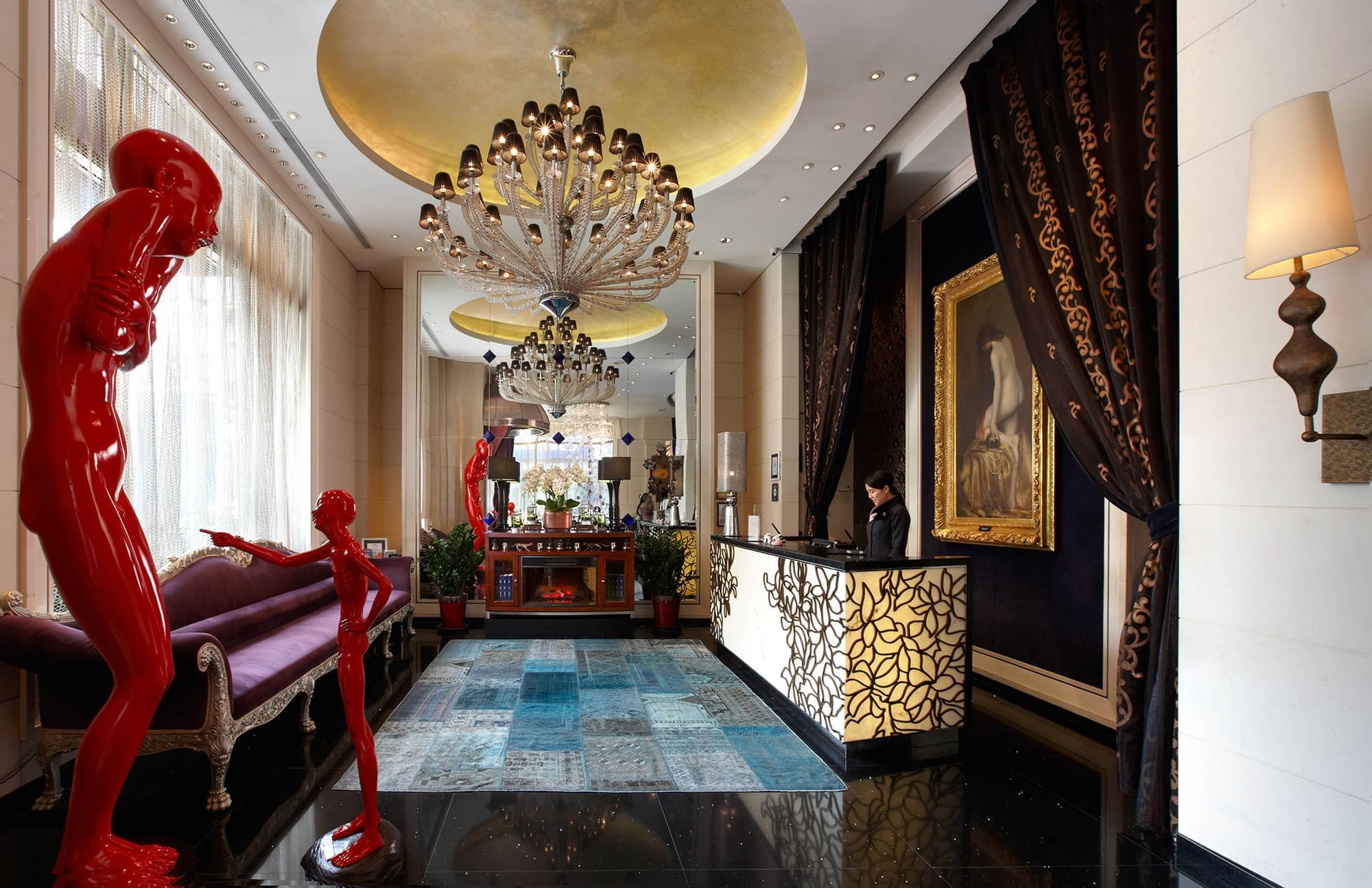 An exquisite and luxurious discovery, and a proud member of Small Luxury Hotels of the World, Hotel Éclat Taipei is strategically located in the most fashionable and prestigious district of the city, offering our guests great convenience for both business and entertainment.
Hotel Éclat Taipei enhances its ambience of boutique luxury and exclusivity with its breath-taking works of art and creative design, featuring striking pieces from eastern and western contemporary artists Salvador Dali, Gao Xiao Wu and Chen Wenling, to mention a few.
60 luxuriously appointed guest rooms offer unrivalled in-room amenities and state-of-the-art facilities for our distinguished guests. Every room at Hotel Éclat Taipei joyfully embraces avant-garde design and is flooded with natural light. Even the most discerning traveller will find our boutique hotel accommodation an exquisite and luxurious experience.
For business travellers, luxury Hotel éclat Taipei boasts Wi-Fi connectivity and in-room business facilities throughout our accommodation. A wide variety of meeting rooms provides the ideal venue for any event from professional meetings to corporate functions and social gatherings. From the moment you book, our dedicated team of experienced professionals go out of their way to provide our guests with an unparalleled hospitality that ensures an unforgettable experience during a stay at Hotel Éclat Taipei.
Click here for more information on Hotel Éclat Taipei – An Exquisite Luxurious Discovery
Hong Kong Parkview Serviced Residences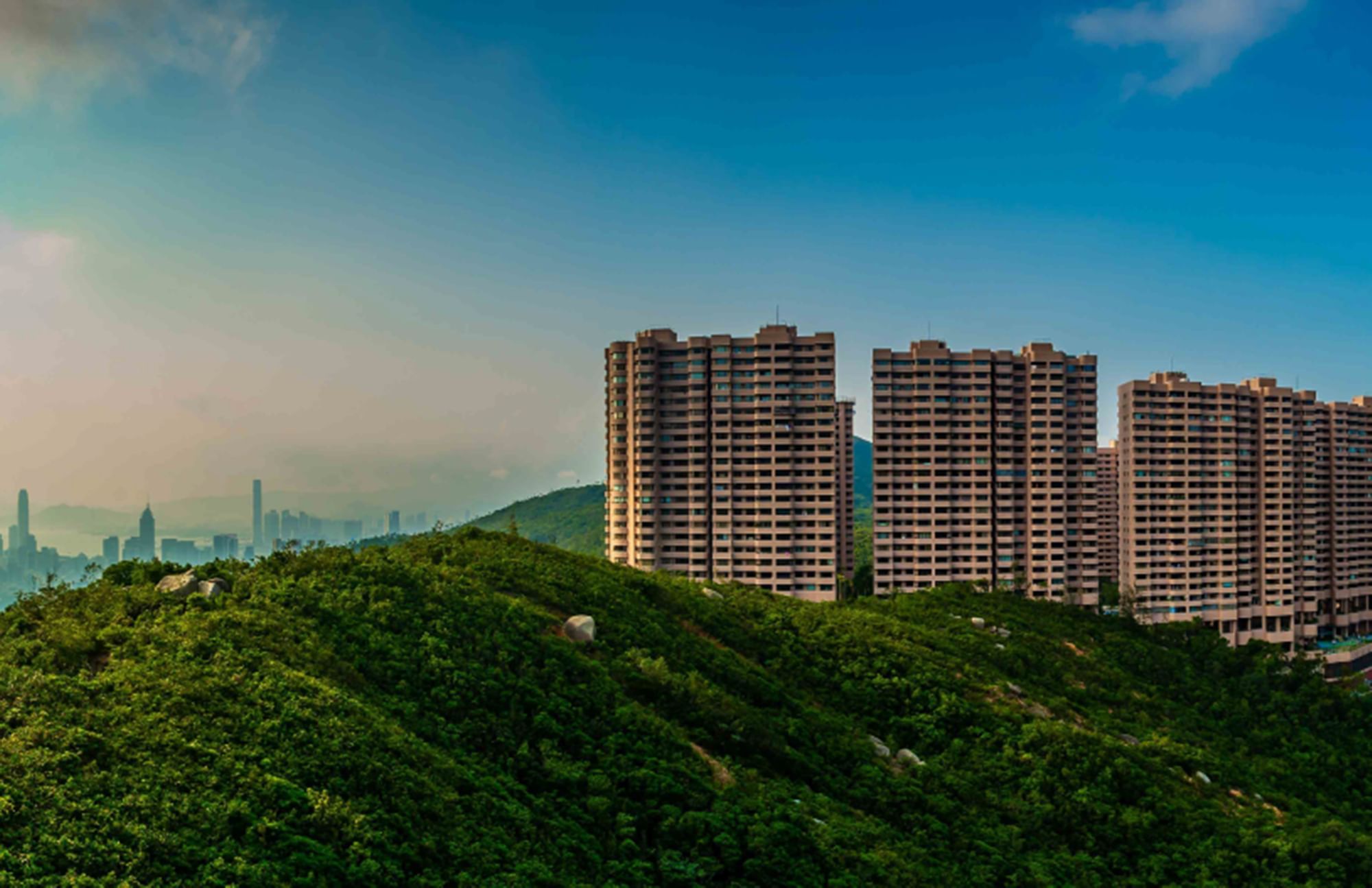 Crowning a green Hong Kong Island peak nestled in the lush Tai Tam Country Park, and overlooking the stunning southern coastline, Hong Kong Parkview is an iconic multi-dimensional complex that provides the ultimate experience in elegant living for both members and guests.
Featuring comprehensive facilities, including Hong Kong's finest private fitness centre, indoor and outdoor swimming pools, interactive playrooms, award-winning fine dining restaurants, as well as lavishly appointed serviced apartments and studios that cater for all guests' needs, Hong Kong Parkview offers the epitome of luxury living, whether for a short stay or holiday in Hong Kong.
Just 15 minutes from Central, members and guests can enjoy the serenity and comfort of a home away from home moments from the hustle and bustle of the most dynamic city in Asia.
Rooms and Suites
With 223 luxurious serviced suites, ranging from studios to 4-bedroom apartments, Hong Kong Parkview has one of the city's highest occupancy rates, with many tenants extending their residency to 5 year intervals, a true testament to the sense of community and convenience, and its first class facilities and services.
Easily accessible via our private shuttle bus, the estate is a short 15 minutes ride away from Central and Wanchai. Guests enjoy all the facilities of a five star hotel, including (but not limited to) concierge and babysitting services, personal training, valet and limousine services, or they can take advantage of convenient amenities such as the on-site laundry service and grocery store for a more independent and self-sufficient lifestyle.
Hong Kong Parkview is also the only serviced apartment in Hong Kong that offers a series of suites in 5 different colourways with 8 thematic floors suitable for extended holidays or short stays* in Hong Kong. Each elegant and spacious suite boasts captivating views, specially curated interior décor and cutting-edge technology, making each space a truly welcoming home away from home.
*short stays = 1 to 3 months
Click here for more information on Hong Kong Parkview Serviced Residences – A Luxury Landmark