Éclat Shoe Care Service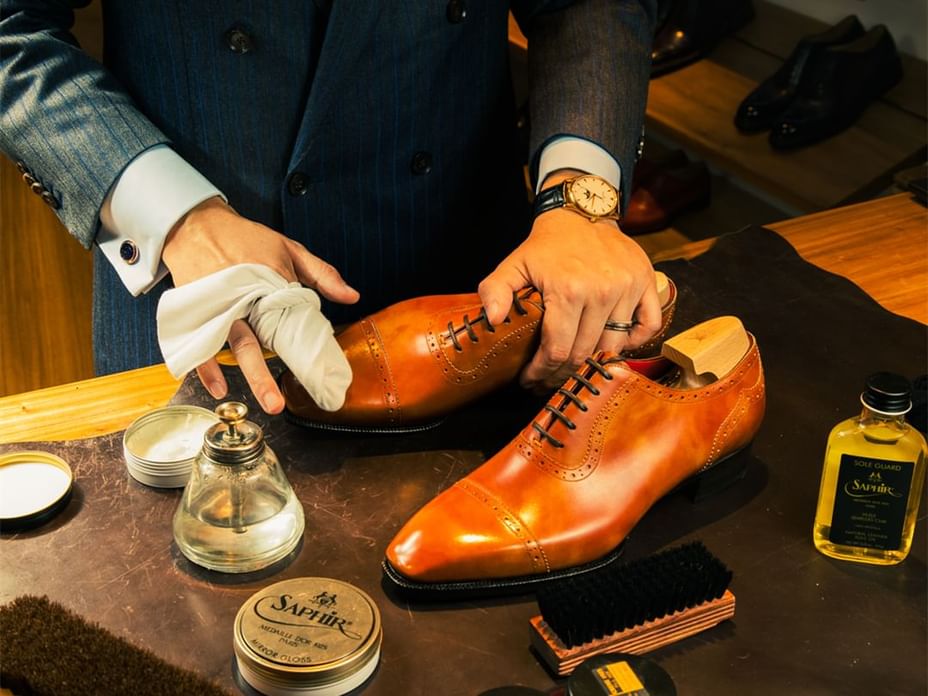 Hotel Éclat Beijing cordially offers you in collaboration with the renowned and bespoke Shoemaker TG a complimentary shoe cleaning service of formal leather shoes.
SERVICE INCLUDES
Deep nourishing of leather shoes
Comprehensive leather sole cleaning
Toe cap waxing (mirror finishing)
Toe cap wax polish (mirror polishing)
Have a spotless stay at Hotel Éclat Beijing with this considerate service.
A gentleman is a spirit from the inside out, shoes are one of the external manifestations of that. Twinkima.G, who founded in Beijing in 2019, offers a meticulous shoe shine service and custom-made shoes.
Guests can also visit the TG shop located at L2-11A of Parkview Green FangCaoDi Shopping Center to communicate the details of shoe maintenance in person.