George's Restaurant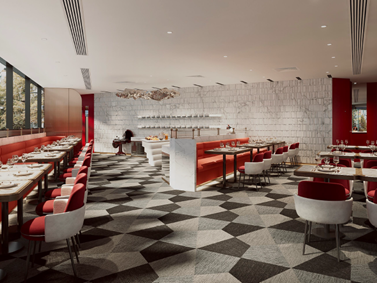 The embodiment of Hotel Éclat Beijing's signature Luxury of Art and Art of Luxury philosophy, George's Restaurant is a casual yet chic restaurant serving sophisticated Asian and International fare set in a buzzy environment and complemented by stunning art.
Opening Hours
George's Restaurant is temporarily closed for renovation.
During this period, our In Room Dining service is ready to create a private and unique dining experience for you.
Breakfast and afternoon tea refreshments can be served at Éclat Lounge at 16th floor, all can be delivered exclusively to your room upon your service. We will confirm the delivery detailed information with you in advance and provide the delivery service accordingly.

Breakfast Service Time: 6:30-11:00
Afternoon Tea Service Time: 15:00-17:00
2nd Floor, Hotel Éclat Beijing, Parkview Green FangCaoDi, 9 Dongdaqiao Road, Chaoyang District, Beijing, China